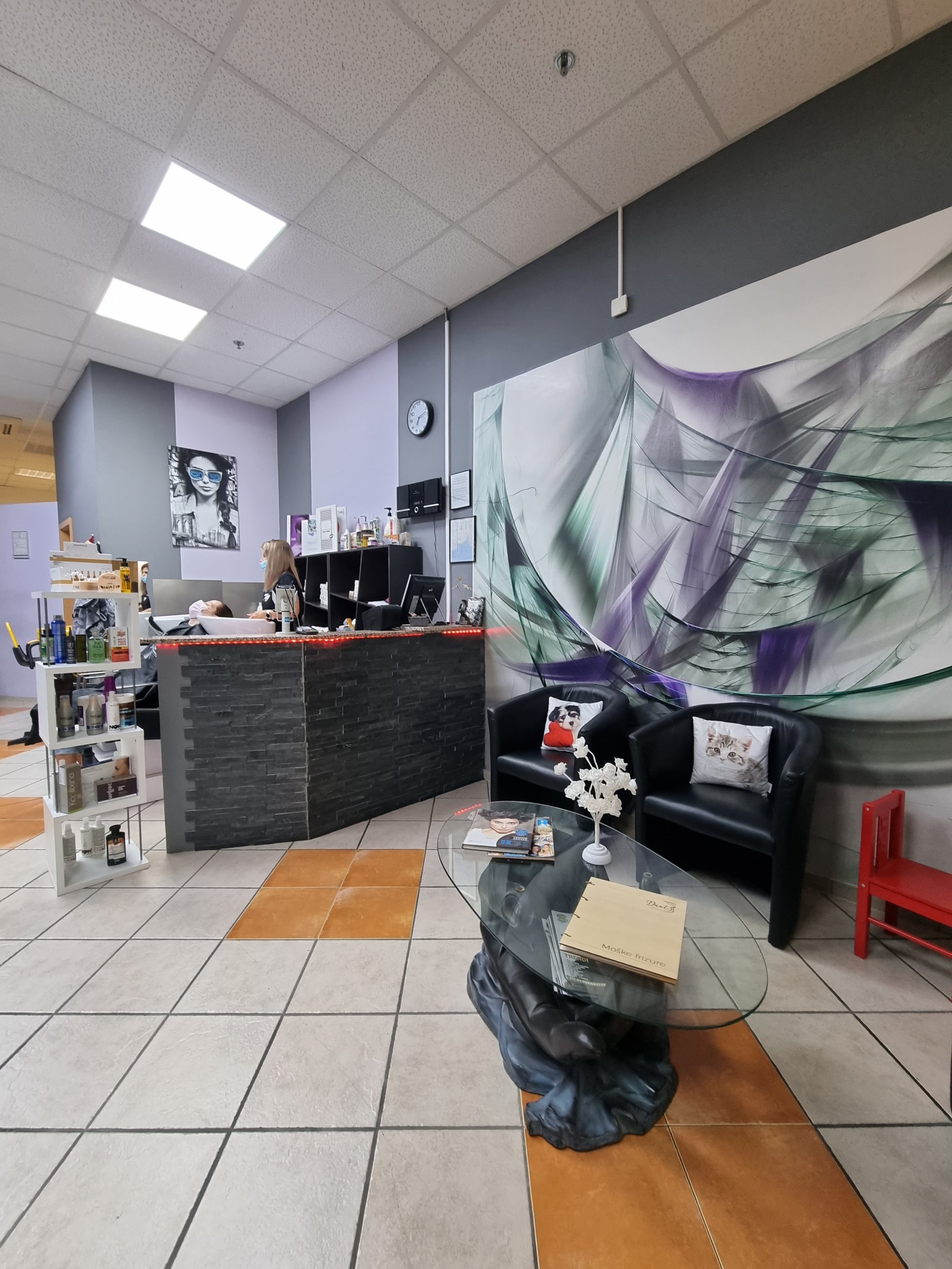 Stop at Galaktiko hairdressing studio for a complete makeover. The studio offers women's, men's and children's haircuts, fashion hairstyles and many cosmetic services.
Always well-groomed with Galaktiko hairdressing studio top services
Tired of old boring hairstyles? At Galaktiko hairdressing studio, all your wishes come true! A team of experienced hairdressers will make sure that your hair comes to life again and reflects your personality in a perfect style. Visit the hairdressing salon, at Supernova Maribor shopping centre, where the hairdressers will advise you and suggest how to tame your hair. Have you been tempted by a fashionable hairstyle like the one you saw on Instagram for a long time? Would you like to have lush curls, a trendy page boy haircut or a hairstyle for a special occasion? Maybe you wish a special hair colouring like 'balayage', a quick correction of your fringe or the restoration of split ends? Top hairdressing services at an affordable price will convince the most demanding tastes. You will also find everything for the perfect men's look, from classic and fashion men's haircuts to beard and mustache grooming, as well as affordable children's haircuts.
Galaktiko hairdressing studio professional team also provides numerous cosmetic services. While visiting Supernova Maribor shopping centre, you can indulge in top quality facial and body care, pedicures, manicures, paraffin wraps for hands and much more. Check out the full offer at the studio.
Galaktiko - hairdressing and beauty studio of the future
At Galaktiko hairdressing studio, the employees will help you find your characteristic style according to modern trends. The Galaktiko hairdressing studio team is regularly improving with new techniques and trends in fashion haircuts and colouring, so just trust them with your wishes and be enthusiastic. In the salon pleasant ambience you will completely relax and experience only the best hairdressing and beauty services. From simple hairstyle fixing to professional advice and the most unusual fashion creations, Galaktiko hairdressing studio always provides you with care with top professional products and the best service at an affordable price. Treat your hair to a care this world has never seen before. Galaktiko opens up a new universe of modern hairstyles and well-groomed looks.